Better seal, better quality ventilations
Research has shown that the upright design and redesigned mask help support a better seal during ventilation. It distributes the grip more evenly and follows the curves of the face, giving a better mask seal.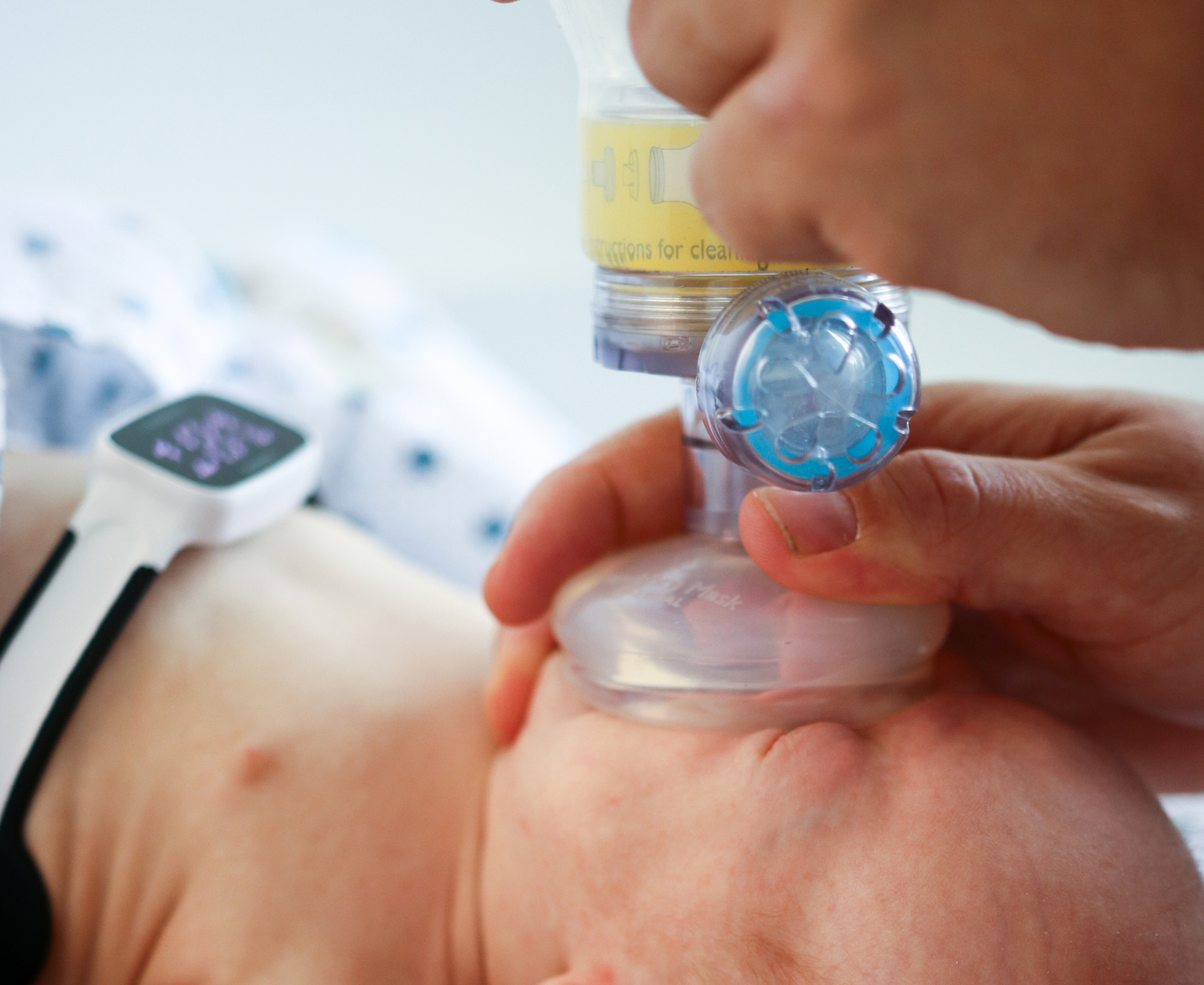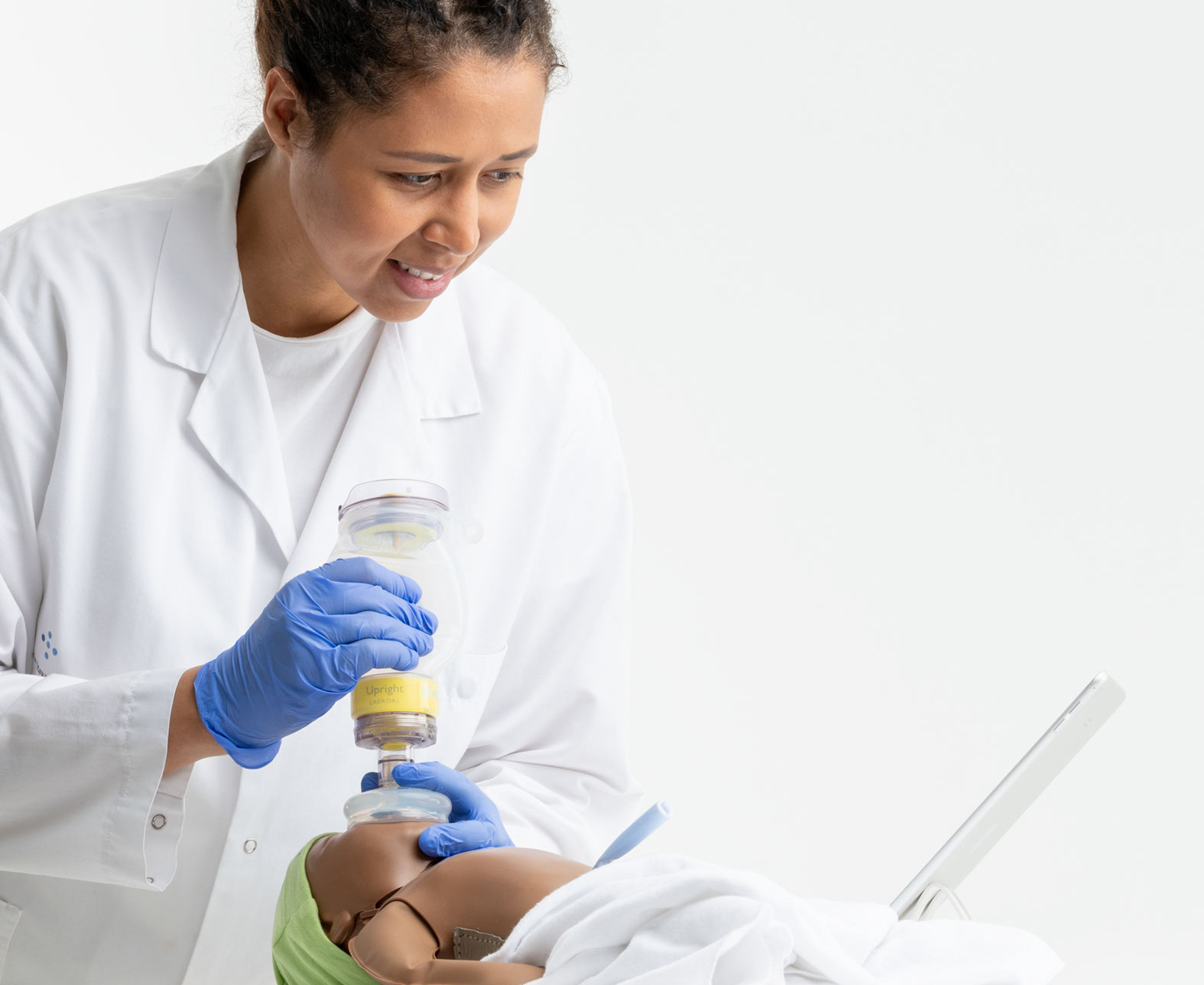 Confident health workers
The position of the bag allows them to see the effects of the ventilation on the newborn. Increased bag volume help compensate for mask leakage and air released through pop-off safety valve.
Easier to clean and reuse
Independently validated to achieve high-level disinfection with boiling in clean water or with glutaraldehyde. It can also be sterilized by autoclaving Upright has fewer parts than other resuscitators, making it easy to reassemble.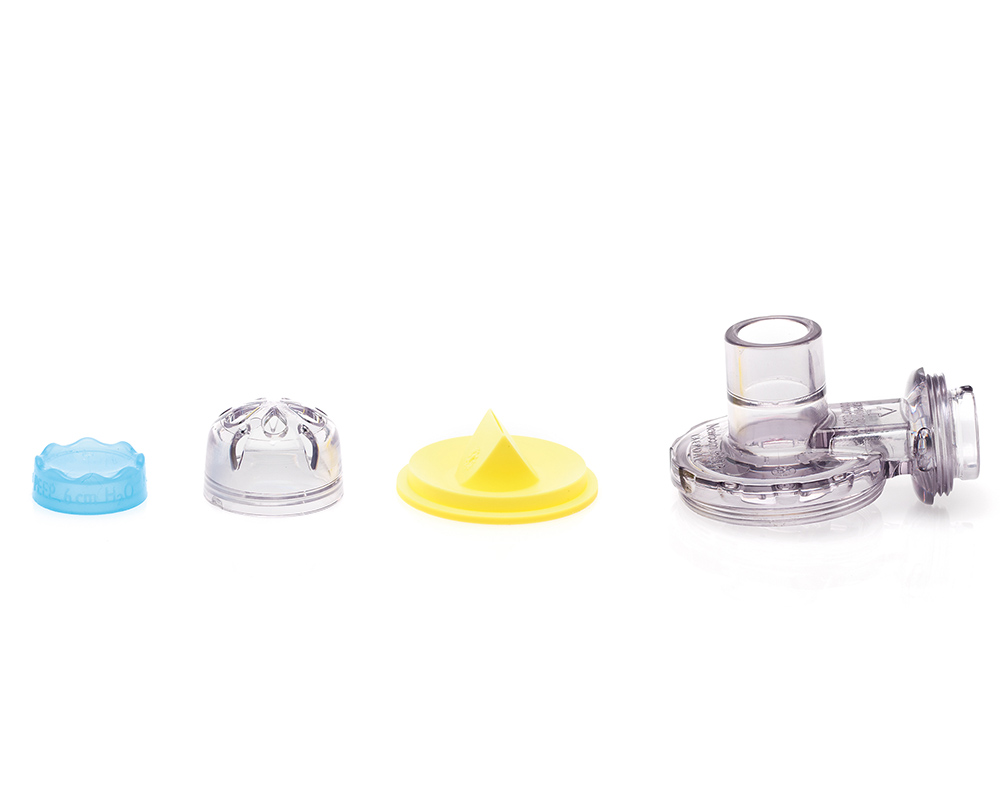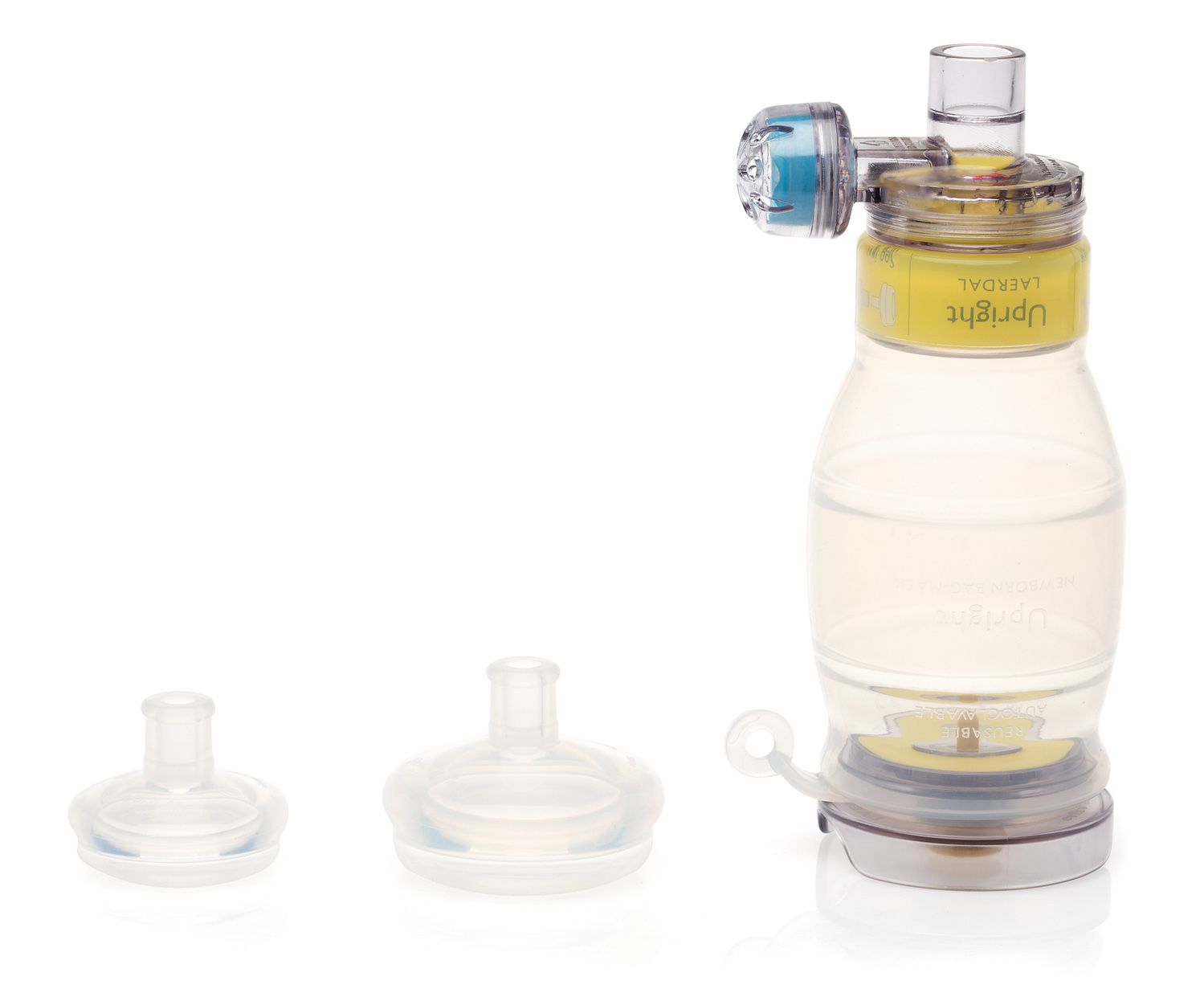 Also available with PEEP
Positive end-expiratory pressure (PEEP) can help prevent repeated lung collapse recruit lung volume more efficiently, clear fluid from the lungs and reduce damage to the lung tissue during ventilation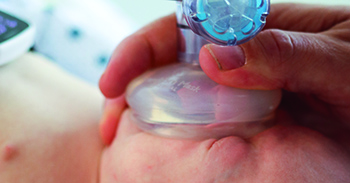 Announcing: Medical Device Regulation (MDR) approval for resuscitators and masks
Ensuring that medical devices are safe and effective.
---
Redesigned Laerdal Newborn Mask with a stiffer and broader top helps support a better seal during ventilation
Easier to disassemble and reassemble correctly for cleaning and disinfection, with fewer parts compared to other resuscitators.
The volume of the bag has been increased to 320 ml to help compensate for mask leakage.
Can stand upright or hang from an integrated strap, to help reduce the risk of soiling of the product before use.
Can be high-level disinfected in low-resource settings, by boiling in clean water, autoclaving or with glutaraldehyde.
A highly visible label around the neck coupling is a reminder of how the parts are reassembled after cleaning.
Includes a pictorial poster that shows assembly, disassembly, and reprocessing.
An oxygen kit is available as an optional accessory.
Product size  (L x W x H) [cm]: 73.5×9.3×21.8
Product weight (kg): 0,1892
Operating temperature [°C]: -18 °C to 50 °C
Storage temperature [°C]: -40 °C to 60 °C
Materials: Silicone rubber (SI), Polysulphone (PSU), Stainless steel, Polyvinyl Chloride (PVC), Polycarbonate (PC)
Material Free: Latex, Phthalates
Internal bag volume: 330 ml
Tidal volume: >150 ml
Pressure-limiting valve: 30-45 cmH2O
Dead space: 4 ml (water volume)
Expiratory resistance: < 2.5 cmH2O
Inspiratory resistance: < 0.5 cmH2O
Patient connector: 15 mm ID, 22 mm OD
CE or Notified Body Number: CE2460
Product conformity with standards: ISO 10993, ISO 10651-4, ISO 5356-1
Reprocessing methods:
Cleaning with soap and water
Boiling 10-20 minutes
Chemical – Act. Glutaraldehyde
Autoclaving
User Guide poster
Mask size 0
Mask size 1
Born Not Breathing: A randomized trial comparing two self-inflating bag-masks during newborn resuscitation in Tanzania
Upright Bag Mask gave significantly less mask leakage and slightly more lung volume than the standard resuscitator. (Thallinger, 2015)
Clinical study in Tanzania comparing standard with Upright (same newborn mask) showed improved outcomes with Upright (Thallinger, 2017)
Higher mean expiratory tidal volume (10.0 ml/kg vs 8.6 ml/kg),
Higher early expired CO2 at 20 seconds (median 4.2% vs 3.2%, p=0.0099)
Improved clinical outcome 30 minutes after delivery in 57% vs 44% of cases, but similar outcome at 24 hours.
A manikin study with inexperienced nursing and medical students found that the new resuscitator and facemask provided significantly less mask leakage (46% vs 60%, p<0.001) than the traditional design. (Thallinger, 2016)
The new Upright design was rated significantly better (p<.05) by participants than the standard resuscitator on apparent durability, ease of holding mask, ease of use (general), ease of disassembly and ease of assembly, but significantly less on ability to observe chest rise. (Coffey, 2015)
The upright resuscitator was easier to use, had significantly higher acceptability across all 14 ergonomic measures by both types of users, and was identified as the preferred device by the majority of users. (Quintanar-Solares, 2017)
For more information and evidence see this document.
Additional information
| | |
| --- | --- |
| Select | Upright, Oxygen kit, Upright w/PEEP |